Σε συνεργασία με τις Λιθουανικές οργανώσεις "Social action" και "Lesė", η ΕΛΙΞ σας προτείνει ένα πρόγραμμα EVS μεγάλης διαρκείας στην Vilnius, ή πρωτεύουσα της Λιθουανίας!
Σε αυτό το πρόγραμμα οι εθελοντές θα υποστηρίξουν τις δράσεις της οργάνωσης αυτής και θα εργαστούν στον τομέα της φροντίδας των ζώων μέσω διαφόρων δραστηριοτήτων.
Για αυτό το πρόγραμμα η Social action αναζητά έναν εθελοντή/μία εθελόντρια, διαθέσιμος/η για ένδεκα μήνες από τις 8 Mαρτίου 2018 μέχρι την 1η Φεβρουαρίου 2019.
Αναλυτικότερα
Host organization's name: "Lesė" - animal charity in Lithuania providing animal shelter and funding pet neutering programs for homeless cats and dogs
Location: Vilnius
Organization website: http://www.lese.lt/en/musu_siekiai
Coordinating organisation 's name and website: Social action: http://savanoriai.org/index.php/en/,

We need: 1 volunteer
Period: 08/03/2018 – 01/02/2019
About the organization
Back in 2007, the organisation was founded by volunteer animal lovers who started to shelter homeless animals at their homes and advertise them for adoption. In 2008, "Lesė" opened a proper animal shelter and since then has adopted over 6500 animals.
Organizations goals are:
• Reducing the number of unwanted pet animals in a human way;
• Finding new homes for homeless animals;
• Promoting awareness and stopping cruelty against animals;
• Establishing an animal shelter meeting EU standards and creating an effective animal rescue system.
Volunteer's tasks
All activities are focused on non-formal learning, intercultural learning, personal and professional development. The foundation of our organization is our volunteers who keep contributing their ideas, efforts and resources to Lesė.
Volunteering activities:
Various tasks in the shelter: cleaning cages and rooms, feeding animals, providing treatment procedures, walking dogs, cosmetic pets care (washing, haircutting, preparing for photoshoot etc.), participating with other volunteers in events.
Additionally, we can offer to help with administrative work: posters, design of leaflets, photographing pets, sharing ads of pets to foreign and national announcement portals, increasing social awareness, searching for potential sponsorship, communication with foreign countries, writing articles to foreign communities in Lithuania, spreading information about animal welfare organisations, responsibilities while volunteering in such organisations, about animal rights in Lithuanian schools.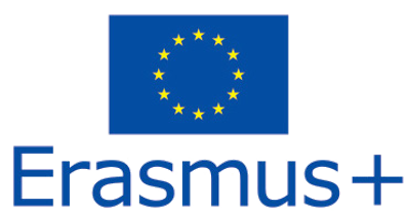 Volunteer's profile
- Highly motivated and hard- worker
- Interest in rescue, sheltering and re-homing of animals
- Respectful towards people and animals
- Patience
- Initiative (willingness to do something, bringing up new ideas)
- Positive attitude towards work
- Ability to withstand smells
As a minimum requirement volunteer must be self-motivated for the activities carried out in the project, preferably having some previous experience and special interest in the field. It is important to mention that volunteer should not be afraid of dogs or cats and certainly should know if he or she has any allergies to animals.
Impressions of previous volunteers:
Ioanna, Greece: The first day in Lese was a completely shock for me, mostly because I come from the south of Europe and the shelters there are completely different, they don't have small cages inside but only big cages outside. I felt really bad about the doggies. I was thinking that they are all day in such small cages and that they are not happy, but later on I discovered that Lese is one of the best shelters in Lithuania.
The volunteers and especially the director and the other worker care so much about these little doggies and kitties that it's so obvious that these animals are so happy! The dogs go out more times per day than a house dog, the kitties have the best furniture, the best pillows, and the best toys. Most volunteers are very responsible and they take great care of them. I mostly work with cats and I have to say that it's a very dirty job but it's also the best job I have ever done! You need to work hard every day, but you also have a great feeling when you look at those cat faces. So how the job gets done? There are some rooms with free cats that you have to clean, like cleaning the sand, the furniture from the hair, change food and water and there are also rooms with cages, there you have to change the carton, the sand, the water and the food in every cage. You also have to pet and play with the cats because it's very important for them. The medicine procedures are also something very important that we do every day. Afterwards we need to clean the rest of the shelter and put the things in order.
The thing that u need to work in Lese is to be hard worker, responsible and to really love animals! It's one of the best experiences in my life!!
Paula, Spain: My project started in September. I needed to get used to the new country, new language, new people, new style of life, etc. The first day in the shelter was only to learn our daily tasks. We went with our mentor. She explained us everything very properly and clear. The day after we started to do everything alone, obviously with the support of the rest of the volunteers and mostly Rasa and the Director Vesta. They are very nice people although the language sometime is a barrier, but anyways we are a team and we know how to communicate to each other.
After some days we knew already how to do everything. I chose to work with the dogs and my colleague with the cats, so now I´m kind of responsible of the dogs, I say "responsible" cause I feel like this, in the good way. Rasa, the real responsible of the dogs trusts me a lot to take care of them and to show the shelter to the people who are visiting us.
In our shelter they have a lot of information about the rules, the portions of the food that the animals eat, the procedures, new rules, cautions, and they also have groups on Gmail or WhatsApp to communicate everything, but the problem is that everything is in Lithuanian.
The thing I miss the most in my work is to know everything about my doggies, their stories and this stuff... the new things that happen every day... I want to know everything but sometimes it is hard to them to explain us. Now is my sixth month in Lithuania and I´m an expert in the shelter, I know perfectly my daily tasks.
The new volunteers should know that is really hard work and routine (the same tasks everyday), and is very important that they love animals. From my opinion and experience this is the best project that I could choose. It´s amazing!! I have the best animals ever, they are awesome and the people around us the same.
Υπόλοιπα Οικονομικά Στοιχεία
Το πρόγραμμα EVS παρέχει:
1. γλωσσική και πολιτισμική κατάρτιση
2. το μεγαλύτερο μέρος τους κόστους ταξιδιού, ανάλογα με την χιλιομετρική απόσταση, μετάβαση στη χώρα του προγράμματος και επιστροφή από αυτήν
3. διαμονή, διατροφή και ένα μηνιαίο επίδομα
4. ασφάλιση υγείας για το διάστημα της εθελοντικής υπηρεσίας
5. χορήγηση πιστοποιητικού που θα βεβαιώνει τη συμμετοχή στο πρόγραμμα
6. υποστήριξη μετά την επιστροφή για την αξιοποίηση της εμπειρίας σας.
Διαδικασία συμμετοχής
Για να κάνετε αίτηση αποστείλετε ένα βιογραφικό και ένα Motivation letter στα αγγλικά στο Αυτή η διεύθυνση ηλεκτρονικού ταχυδρομείου προστατεύεται από τους αυτοματισμούς αποστολέων ανεπιθύμητων μηνυμάτων. Χρειάζεται να ενεργοποιήσετε τη JavaScript για να μπορέσετε να τη δείτε. το συντομότερο δυνατό!!!

ΠΡΟΣΟΧΗ!!! μην ξεχάσετε το παραπάνω email να αναφέρετε: "ELIX - Conservation Volunteers Greece is my sending organisation" και βέβαια να το κοινοποιήσετε (Cc:) στην ΕΛΙΞ στο email μας Αυτή η διεύθυνση ηλεκτρονικού ταχυδρομείου προστατεύεται από τους αυτοματισμούς αποστολέων ανεπιθύμητων μηνυμάτων. Χρειάζεται να ενεργοποιήσετε τη JavaScript για να μπορέσετε να τη δείτε. ώστε να μπορέσουμε να παρακολουθήσουμε την αίτησή σας.