Σε συνεργασία με την οργάνωση INEX Slovakia, η ΕΛΙΞ σας προτείνει ένα πρόγραμμα EVS μεγάλης διάρκειας, στην Μπρατισλάβα, η πρωτεύουσα της Σλοβακίας.
Το πρόγραμμα, με τίτλο "Take a chance, be a change", θα λάβει χώρα από τις 1 Φεβρουαρίου 2019 έως τις 31 Δεκεμβρίου 2019.
Εδώ μπορείτε να διαβάσετε το blog του Αντώνη, εθελοντής της ΕΛΙΞ από την Ελλάδα που αυτή την στιγμή συμμετέχει στο ίδιο πρόγραμμα!
Προθεσμία Υποβολής Αιτήσεων: Κυριακή, 30 Νοεμβρίου 2018!
Λεπτομερώς
Project Dates: 01/02/2019 - 31/12/2019
Take a chance, be a change
Description of the project
The project "Take a chance, be a change" will gather 3 volunteers from 3 countries from 1.2. 2019 to 31.12. 2019. At the beginning we will introduce our actions to the volunteers and the tasks will be chosen according to their abilities and skills, but we will encourage them to try to participate in initiatives in which they could develop and gain some new experiences and skills. Volunteers will be involved in the whole process of preparing and implementing activities. Of course, we will help them; we will work as a team. We will always explain how we plan activities and we welcome their initiative and contribution with creative ideas and inputs.
Main tasks of EVS volunteers
"Tea meetings" - EVS volunteers may contribute with ideas for the topics of these regular meetings of volunteers; they create invitations for our volunteers; prepare the office according to the needs for the individual meeting; prepare the material for the "tea meeting"; also we would be very happy if they presented their own country, culture and ideas.
Trainings for our volunteers - due to their abilities, experiences and skills we will welcome EVS volunteers' participation in the trainings which we organize for our future camp leaders; EVS volunteers may help and support us with the organization of these activities, such as buying materials, preparing the program, etc. We will welcome volunteers' creativity and sense of initiative.
Becoming co-leader in the workcamps in Slovakia - depending on volunteers' interest, they will have the chance to participate in one (or in several) international voluntary workcamps in Slovakia. They will have the opportunity to put into practice the theoretical knowledge which they will gain during their EVS project, through direct contact with the group of young people from different cultures.
Administrative work - We would like that EVS volunteers could help us with some administrative work, such as sorting and copying documents, and other tasks. They will help a bit with shopping, going to the post office and work with our web-page and database. EVS volunteers will communicate with our volunteers in order to inform them about our actions. Communication will be via mail, phone calls and directly when volunteers visit us in the office.
Organizing events in cooperation with our partner organizations - volunteers will create the program for the activities; prepare and help with their implementation; promote the activities among our volunteers and motivate them to participate. Volunteers will also contribute to the organization of reasonable free-time activities for people with disabilities.
Promotion of voluntary work and EVS - promoting voluntary work among youth is always important. That is why our EVS volunteers will visit schools and run presentations and workshops about volunteering. They will also be involved in our promotional team and in dealing with our social media, such as Facebook, LinkedIn, twitter and INEX web page on a daily basis.
Participation in workcamps abroad - iif they are interested, volunteers will have the opportunity to participate in an international voluntary workcamp abroad.
Activities will be flexible and will depend on the phase of the project. We will create a timetable for each volunteer fitting his/her skills, abilities and wishes. If we decide to organize a project and the volunteer is involved, she/he is welcome to join the whole project and to help to run the activities. In case the number of working hours is higher than usual, the volunteer will get alternative holidays.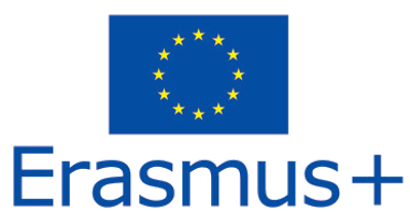 FINANCIAL SUPPORT
EVS volunteers will receive money for food together with the pocket money at the beginning of every month. They will manage money on their own and from these finances they will also buy their food. They will prepare food by themselves. There is a fully equipped kitchen in the flat where they will live.
ACCOMMODATION
EVS volunteers will live together in an appropriately equipped flat only 5 minutes far from INEX Slovakia Office. This flat is situated near the city centre, as well as all near important institutions. They can find laundry facilities and a fully equipped kitchen.
SLOVAK LANGUAGE
EVS volunteers will learn Slovak by taking private Slovak lessons or they will attend a course at a language school. Slovak language belongs to the Slavic group of languages and it might seem very difficult, but on the other side beautiful .
HOLIDAYS
Volunteers will have holidays during the project. The exact dates are arranged after an agreement with the supervisor. They will have 2 days off per month, hence in the case of an eleven-month project they will have 22 free days.
The flat where EVS volunteers live is only 5 minutes on foot from the office, so there is no need to use the public transport. If volunteers need to use public transport in Bratislava (buses, trams, trolleybuses), the mentor will be happy to help them with the orientation in the public transport system.
How to apply
If you are interested send us your CV to Αυτή η διεύθυνση ηλεκτρονικού ταχυδρομείου προστατεύεται από τους αυτοματισμούς αποστολέων ανεπιθύμητων μηνυμάτων. Χρειάζεται να ενεργοποιήσετε τη JavaScript για να μπορέσετε να τη δείτε. and fill in the questionnaire.
Deadline for applying is 30th of November.
Selected candidates will have a Skype meeting with the coordinator of the project.
Please inform ELIX – Conservation Volunteers Greece about your application by sending an email to Αυτή η διεύθυνση ηλεκτρονικού ταχυδρομείου προστατεύεται από τους αυτοματισμούς αποστολέων ανεπιθύμητων μηνυμάτων. Χρειάζεται να ενεργοποιήσετε τη JavaScript για να μπορέσετε να τη δείτε.. In the subject of the email please write: EVS "Take a chance, be a change" 2018 – Name SURNAME, in order for ELIX to support your application.