12 MONTHS OF CONSTANT LEARNING
When I arrived to Athens about one year ago, I could not imagine all the new experiences and opportunities I had ahead me. Through volunteering, I had the chance to discover a new world and get to know new people and new realities.
My main task in ELIX was to support the placement of international volunteers in the workcamps ELIX organises every year in Greece and, fortunately, I also participated myself in two of them during the month of July. International workcamps are a great tool to create peace and understanding between different people, through living together for two weeks and working hand on hand for a common aim. In our case, we organised a summer camp for children in urban areas, so they can have a good time even if they cannot afford to travel out of town. Participating in these camps as a camp leader was one of the best experiences of the year!
During these 12 months, I also participated in many other activities in Athens and around. I volunteered in different schools in the city as part of the programme Stepkids and I even had the chance to develop and facilitate my own workshops on Environmental Education through Athens Open Schools.
ELIX is also an active organisation regarding non-formal education and they have been running for the last years an educational project for refugee children where I also participated as a volunteer and coordinating other volunteers. Last year, they were present in two primary schools, two refugee camps and one learning center rented by the organisation. In the classes, children learned English, Greek, Maths, life skills and others. As I have worked as a teacher before, for me it was an amazing experience to participate in this classes and to get closer to the reality of the city and its new citizens. Through this programme, I have learned a lot from the children and all the teachers involved. Ευχαριστώ!!
Another important part of my activities in ELIX were the trainings and seminars I attended thanks to my participation in the organisation. I attended trainings on Education in Emergencies, Creative Facilitation, and many others. I also participated in the project "Peace Action Week", where I helped with the organisation of the event; and co-facilitated and helped organise the camp leaders seminars from ELIX. In August, I even had the chance to go to South Korea to take part in the 28th International Youth Forum organised by the Ministry of Gender Equality and Family on the topic of "Strengthening Regional Cooperation through Youth Exchange" with main thematic volunteering where I was representing ELIX. This was a unique experience and I got to learn a lot about such a different and interesting culture.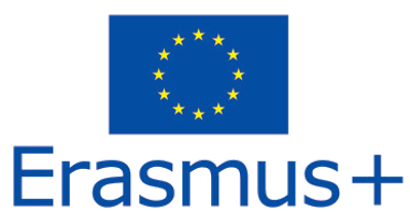 Besides all that, I also had a life outside of the office and ELIX' activities. Through the organisation I got to know about the Alliance of European Voluntary Service Organisation, where I became an active member in the Access4all working group, a group created to increase the accessibility to volunteering for everyone, regardless of their origin, sex, economic situation, physical or mental condition, etc. For me, it was very inspiring to see how it is possible to use international volunteering as a tool towards equality and integration. I attended several international meetings organised by the Alliance (Technical Meeting, Joint Meeting) and was active throughout the year in the working group.
The cherry on the cake: the last days of my EVS we hosted in Athens the General Assembly of the network, gathering more than 70 people from all over the world to work and discuss on international volunteering.
And what can I say about Athens? When you experience a year abroad, you also discover a new city, a new culture, new friends and new worlds. I am more than thankful to everyone that made out of this year a unique experience. I will never forget it!
Sounds like a lot, huh? Well my adventures in Greece are not over! I will stay for a while working in ELIX and see what new opportunities life will bring!