Σε συνεργασία με την οργάνωση Polish Robert Schuman Foundation, η ΕΛΙΞ σας προτείνει εφτά εκπαιδευτικά και κοινωνικά προγράμματα EVS μεγάλης διάρκειας, με θέμα της ενδυνάμωσης των παιδιών και νέων με ειδικές ανάγκες. Τα προγράμματα, με τίτλο "(Dis)appearing (dis)abilities with Schuman Volunteers", θα λάβουν χώρα στην Πολωνία, συγκεκριμένα έξι στην Βαρσοβία και ένα στην πόλη Wojkowice για την περίοδο Οκτωβρίου 2018 έως Ιουνίου/Σεπτεμβρίου 2019.
Προθεσμία Υποβολής Αιτήσεων: Κυριακή, 13 Μαΐου 2018!
Οι αιτήσεις για αυτά τα προγράμματα καταθέταν στην προθεσμία του προγράμματος Erasmus+ τον Φεβρουάριο 2018 από την οργάνωση φιλοξενίας στην Εθνική Μονάδα της Πολωνίας και σύντομα θα ανακοινωθούν τα αποτελέσματα.
Η προθεσμία 13/05 είναι εσωτερική προθεσμία της Polish Robert Schuman Foundation για επιλογή εθελοντή/εθελόντριας.
Για να διαβάσετε την λεπτομερή περιγραφή του κάθε προγράμματος EVS, κάντε κλικ στον καθένα παρακάτω.
Λεπτομερώς
The Polish Robert Schuman Foundation is searching for 14 European volunteers who would like to join the Erasmus+ project "(Dis)appearing (dis)abilities with Schuman Volunteers" in October 2018 until June/September 2019 (depending on the hosting organization) in Poland.
Volunteering activities will take place in 7 Receiving Organizations: 3 special kindergartens; a regular kindergarten for children with special nutritional needs; a primary school with integrative classes; the Polish Robert Schuman Foundation; and the European Integration Club at the School Complex in Wojkowice. Apart from the last organization which is in Wojkowice in the Silesian region, all organizations are based in Warsaw. Detailed description of the organizations, volunteers' tasks and dates of mobilities below.
WHO ARE WE SEARCHING FOR?
We are looking for volunteers aged between 18 and 30 years, legally residing in one of the Program or Partner Countries. We seek a balance of varied ages, genders and nationalities amongst our volunteers. As required by the Erasmus+ Programme, all candidates from the European Union must be registered in the European Solidarity Corps database.
We are not looking for experienced volunteers but for those that would learn a lot during the service in a given receiving organization.
Apart from personal motivation of volunteers, our requirement is volunteers' strong will of learn the Polish language after selection procedure successfully ends. We need selected volunteers to know a few crucial phrases and already have substantial vocabulary of Polish at the moment they start their project. Why is this important? Because they will work with disabled children and young people which often do not speak English or any other languages.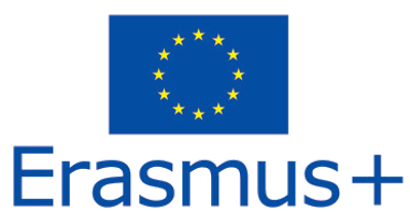 ABOUT THE PROJECT "(DIS)APPEARING (DIS)ABILITIES WITH SCHUMAN VOLUNTEERS"
We want to change the way of thinking about disabilities by focusing on abilities – actions that we can undertake to increase the participation of people with disabilities in our society. Main aim of the project is to promote common European values, including solidarity, tolerance and respect for human dignity and rights, by increasing knowledge about and, understanding for people with disabilities who face the risk of exclusion & marginalization.
In order to integrate all volunteers, apart from the activities implemented by the particular Receiving Organization, common activities for all Schuman Volunteers will be organized. All Schuman volunteers:
- will be invited to participate in 5 study visits in institutions related to special and integrative education. During each visit participants will be introduced by special/integrative education experts to the topic of how to work with people with special needs and organize integrative activities for them;
- will prepare together a happening promoting inclusion of people with disabilities and attention to problems that those persons face in public spaces. The happening will be organized in a public place at least twice – in Warsaw and Wojkowice/Katowice;
- will write blogs dedicated to their experience in the form of articles, photographs, audio/video materials. If you secretly dream of becoming a published author – you are in luck! Each month volunteers write (at least) one article about their volunteering experiences in Poland. These posts are published on the Foundation's website and/or Facebook. Previous blogs you can find on the website www.erasmus.schuman.pl;
- will take part in preparation of the Schuman Parade&Schumanville, events organized by the coordinating organization to celebrate Europe Day in the center of Warsaw. Together with their receiving and coordinating organizations, volunteers will plan & organize one tent in Schumanville devoted to European volunteering & raising awareness about the needs of people with disabilities;
- will take part in "internal on-arrival training" organized by the Coordinating Organization. The first days followed by volunteers' arrival to Warsaw will be spent all together, not in any particular Receiving Organization. The Coordinating Organization will prepare integration activities, trainings and will deal with some organizational things;
- will participate in monthly meetings. Once per month all Schuman volunteers living in Warsaw (and sometimes also those in Wojkowice) will have a meeting in the Foundation and occasionally outside the Foundation. These meetings are organized to spend time all together with volunteers and coordinators; coordinators always prepare activities for volunteers, such as the evaluation of the last month; preparing common activities; or just integrating.
1. In the first EVS project, hosted by the Polish Robert Schuman Foundation, volunteers will dedicate themselves to various activities, such as writing a blog; holding a volunteering info point at the foundation's office; giving interactive and engaging presentations and workshops about different types of disabilities, their own countries or other topics, such as European Union institutions, volunteering, ecology, etc., in the European School Clubs across Poland. Volunteers will also help to prepare for the biggest event of the foundation, the Schuman Parade.
2. The second EVS project will take place in a European Club, an informal union of students and teachers interested in the EU, other cultures and with the goal to learn and make a change for their own future and in their local communities. The European Integration Club at the School Complex in Wojkowice is a European Club in a high school in Silesia, a post-industrial area not fully recovered from closure of many factories and mines where unemployment is high. Volunteers will primarily work with the European Club members and prepare presentations/workshops and other activities with the goal of making students in the Complex of Schools aware of issues related to disabilities and Europe. Moreover, volunteers will also organize individual (English) conversations with high school students and will help them improve their language skills. Volunteers can also cooperate with local youth club, primary school and kindergarten.
3. In the third EVS project, implemented in a Special Kindergarten in Warsaw, volunteers will work with children and young people with mental disabilities. Most pupils have disabilities accompanied by other developmental disorders, e.g. autism, ADHD, behavioral disorders and physical disabilities. Most of them do not speak. Volunteers will learn a lot about different kinds of disabilities and the way to work with such children. Such environment offers an opportunity to overcome own boundaries, break stereotypes, and seek for ways of spreading awareness about mentally disabled outside the kindergarten.
4. In the fourth EVS project, which will take place in a Special Kindergarten for physically disabled children (cerebral spastically, genetics definitive, etc.), volunteers can learn a lot about different methods of working with children with disabilities. They will have the chance to see therapeutic meetings and to learn about adapted computer programs and didactic tools.
5. The fifth EVS project is implemented in a special kindergarten which takes care of visually impaired children aged 3 to 6 years old. At present, there are 54 children with various visual defects in the kindergarten. Volunteers will have the possibility to develop their pedagogical skills in working with children with special needs; by participating in various workshops and trainings organized by and/or in the kindergarten. We are also aware of the fact that working with visually impaired is very demanding and that volunteers would need specific guidelines and training to prepare them and help them with their work. Verbal communication between volunteers and children is very important, especially because of children's visual impairment which does not allow them to rely on non-verbal communication so much. It is also for this reason that we will put special attention on volunteers' knowledge of Polish language. A language course will be provided with the mentioned goal, as well as the aim to make the interaction and communication between volunteers and the kindergarten staff easier.
6. In the sixth EVS project volunteer will work in a kindergarten which has been designed to support children with special medical dietary needs. Among various activities, volunteers will assist children in everyday activities, and will help them with dressing, meals, toilet. Supporting the teachers in organizing educational activities and preparing materials and activities for special events. It would be good to present the culture, tradition, cuisine of the country of origin of the volunteer, by making presentations prepared together with the teachers of the kindergarten and with their help in form of activities for the children in the group. Volunteers will be engaged in help in the preparation of the annual or specific activities/events for parents and children (e.g. festival of tulips, international day of selected country, grandmother/grandfathers' day).
7. And in the seventh EVS project, volunteers will be in a public school designed for children aged 6-14. Our mission is to integrate kids with special needs. On each level we have at least one integrative class which is dedicated to kids with disabilities (autism, Asperger syndrome, physical disabilities, aphasia, etc.) Integrative class consists maximum of 20 kids including 5 children with special needs. We have 21 classes, 10 of them are integrative ones. In those groups two teachers are co-working, one of them is a help for special needs students. For them school provides extra classes, such as sensory integration, Social Skills Training, psychoeducational classes, speech therapy, individual lectures. The volunteer will assist and propose his/her activities for children (including children with special needs) in the school day-room. He/she will co-organize short art, music, movement and language activities. He/she will work with groups and individual children; and will participate in sensory integration sessions, psychoeducation, revalidation, speech therapy, in order to know working methods with children with different disabilities. The volunteer will help pupils with less educational opportunities to prepare for classes and assist them during everyday activities. He/she will participate in organizing special events & in trips outside the school.
HOW TO APPLY
We ask each candidate to send us filled out the APPLICATION FORM. Candidates can add other documents/personal presentations/ videos/photos/motivation letters to the application form if they want, but please know that applications without our form will not be taken into consideration.
Please send applications to: Αυτή η διεύθυνση ηλεκτρονικού ταχυδρομείου προστατεύεται από τους αυτοματισμούς αποστολέων ανεπιθύμητων μηνυμάτων. Χρειάζεται να ενεργοποιήσετε τη JavaScript για να μπορέσετε να τη δείτε. with Αυτή η διεύθυνση ηλεκτρονικού ταχυδρομείου προστατεύεται από τους αυτοματισμούς αποστολέων ανεπιθύμητων μηνυμάτων. Χρειάζεται να ενεργοποιήσετε τη JavaScript για να μπορέσετε να τη δείτε. in copy (CC:). In title please write: APPLICATION 2018. Application DEADLINE for all candidates is 13 May. Between 15-30 May we will contact candidates we find suitable, asking for further skype or telephone interview and contact their Sending Organization.