Η ΕΛΙΞ σας προτείνει ένα πρόγραμμα EVS μεγάλης διάρκειας, που συντονίζει η οργάνωση Solidarités Jeunesses στην Γαλλία, από τον Σεπτέμβριο 2018 μέχρι τον Αύγουστο 2019.
Προθεσμία υποβολής αιτήσεων: Δευτέρα, 23 Ιουλίου 2018.
ΤΟ ΠΡΟΓΡΑΜΜΑ EVS ΚΑΛΥΠΤΕΙ…
1. γλωσσική και πολιτισμική κατάρτιση
2. το μεγαλύτερο μέρος του κόστους ταξιδιού, ανάλογα με την χιλιομετρική απόσταση, μετάβασης στη χώρα του προγράμματος και επιστροφής από αυτή
3. διαμονή, διατροφή και ένα μηνιαίο επίδομα της τάξης των 55-140 €
4. ασφάλιση υγείας για το διάστημα της εθελοντικής υπηρεσίας
5. χορήγηση πιστοποιητικού που θα βεβαιώνει τη συμμετοχή στο πρόγραμμα
6. υποστήριξη μετά την επιστροφή για την αξιοποίηση της εμπειρίας σας.
Αναλυτικότερα
The coordinating organization
Solidarités Jeunesses (SJ) is an association whose core values are voluntary commitment, strong political will, and solidarity. Our course of actions is influenced by an ideal vision of society in which progress is such only if it is social; freedom to choose and to dream is innate and encouraged by all; and respect for human beings and environment are fundamental and shared values.
Our activities are organized for all people, regardless of their gender, nationality, social and cultural background. Since its creation SJ participates in the construction and maintenance of peace by promoting intercultural and international encounters in France and abroad. SJ works through participative pedagogy which supports initiative and personal commitment and combines the skills and intelligences of all our volunteers and employees.
Solidarités Jeunesses is composed of one National Secretary based in Paris and 8 Regional Delegations which host volunteers from France and from all over the world for short or long periods of time throughout the year. These places have all been renovated, thanks to the work of our short- and long-term volunteers, workers and permanent staff.
The hosting organization
Association Réseau D'Entraide Volontaire (REV)
Languedoc Roussillon Regional Delegation of Solidarités Jeunesses is called REV, acronym of "Réseau d'Entraide Volontaire". REV, not by chance, also suggests "rêve", the French word which means dream! Founded in 1974, the association became a delegation of Solidarités Jeunesses in 1979. Since the beginning, hosting young people with fewer opportunities was in the core of the structure. The implication of the association in local inclusion and educational projects brings forward the exchanges between local and international volunteers/participants. For several years, REV has been settled in an old and stylish house in the village of Beauvoisin in the Camargue Region, 15 km from Nîmes. A bus connects Beauvoisin and Nîmes 3 times per day. The sea is just 35 km away and the surrounding areas are very rich and diverse, since they offer visitors the chance to see the plains of Camargue, the mountains of Cevennes, the Mediterranean Sea, vineyards, olive groves, natural reserves and local monuments.
Principal actions and values of REV
- Local animation: REV aims to develop activities for local people. As a volunteer, you will be asked to develop relationships with locals throughout the activities. The association is very active in the village and is taking part in a lot of social and cultural actions. We are also opening a new open space, a social second-hand shop and a workshop where people can learn by doing a diverse range of "do it yourself" activities, e.g. fixing tools, repairing bikes and electronic daily supplies; while participating in spreading the idea of sustainable living and in fighting against consumerism and the production of objects with programmed obsolescence. We hope that this initiative will work out well in our village and that we will successfully involve local population.
- Green Volunteering and involvement in environmental issues: our association is deeply involved in environmental issues and is expecting to host volunteers happy, on one hand, to change their way of living towards a more ecologically aware behavior, and, on the other hand, to reflect on the impact that their good ecological habits could have on environment.
In this part of the project the association will ask volunteers to buy local products; have a limited consumption of meat; recycling on a daily basis; and be creative, while proposing interesting ways to improve the project having in mind these goals. REV has access to a nice garden where we have chickens and where we are growing vegetables; hence volunteers should have a big interest in gardening and in green initiatives and should be eager to help maintain the garden which will be shared with locals and will become a collective place of great local participation. We are still building this beautiful project, but we are pretty confident about it!
- Hosting and welcoming individuals and groups
SJ delegations are hosting long term volunteers in its houses, but not only. Indeed, the house of REV has a dormitory who is permitting to host groups during the year. Groups can come for short term volunteering (e.g.: this year in April we hosted 10 Russian people for two weeks), hosting and welcoming are aimed at having an impact on society through intercultural exchanges. The association approximately hosts two groups per year, on these occasions volunteers are expected to be highly involved in logistics, touristic activities, exchanges, etc. This is a huge part of the project during the year. REV can also make some social individual hosting, this means that we also might host a young person or a minor in difficulties who wants to discover a new way of living; to participate in a collective project; and mostly to have access to a project and to experience social inclusion. Obviously, these hosting projects requires maturity, distance, collective mentorship, and high sense of responsibility both from volunteers and from staff.
- International Workcamps in summer time: The main activity of Solidarités Jeunesses is organizing and hosting international workcamps, the core of our values. The season of international workcamp is from June to September for every SJ delegation. Usually work is outside and it consists of gardening, restoring places of the territory, fixing some parts of the hosting house, etc. Workcamps are bringing together people from all over the world eager to share a collective project and experience for 3 weeks. Volunteers hosted by SJ delegations will be trained during their volunteering to lead a workcamp in full autonomy during the summer period. Every volunteer will be asked to lead one, but it doesn't mean that you cannot lead more!
- Collective life: The project is based on collective sharing, hence if you decide to participate, you decide to be involved with the team in every aspect of daily life. You will not just spend one year with a collective of volunteers from all over the world, you will actively participate to make this collective work! This means that you will live with people who might have different opinions, values, cultural expressions and history, as well as that you will all learn how to live together, aware of others' similarities and differences.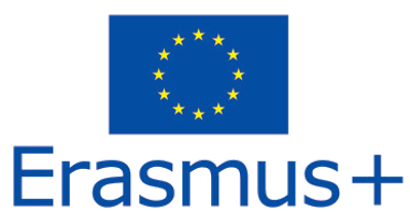 Volunteers' role and tasks: Volunteers will get to know and take an active part in, the projects of our association: one afternoon per week there are animation activities for primary school kids; workshops with youngsters from the village; activities with older people from the seniors' residence; English conversation workshops with locals; hosting groups... depending on the different partnerships and volunteers' own proposals. They will also participate in the renovation and maintenance of the organization's house and do some gardening (we have chickens and we cultivate some vegetables, we want to make the garden a real meeting point for us and villagers). During their stay, volunteers could also be involved in a long-term work camp and help to restore local patrimony or to preserve environment in a community of the area.
We are also organizing short term workcamps and youth exchanges in summer in the region of Languedoc-Roussillon. Volunteers will have the opportunity to participate in a training for animators and be workcamp leaders. They will learn French, participate in cultural activities, and use their talents to enrich the project and the life of the association.
Generally, 30 working hours are planned per week. The group will organize itself and with the local partner, in order to organize leisure and working time.
There will be a cooking and kitchen team, one team for cleaning, another one for shopping. Everyone will need to do every task during the year of the volunteering, if for example you do not feel comfortable to cook this is ok, it can be added to the learnings of your volunteering period!
It can happen that for some events the association and volunteers are making more than 30 hours a week, the association will always try to let volunteers have their free hours back, but that's not always the case, participating in the project is full time involvement which sometimes requires to do more than expected.
Languages and specific skills: Basic English would be great. We also want volunteers to be interested in the projects for which they are applying, and to be aware of the different tasks (physical work, collective life, animation) and of the fact that they will live in a rural area. Driving license is appreciated.
Group Life
The group will consist of six long term volunteers from different nationalities. They will be monitored and supported by a team of employees working at home. Throughout the year several local volunteers will "gravitate" around the house and will take part regularly in the activities of the association. Also, the association is hosting 2 or 3 short term volunteers during the year, so it can happen that seven volunteers live together for a short period.
English and French are the two main languages of the project. Volunteers are asked to have the curiosity and the will to learn French, since we have many actions with locals and French is really much more practical to communicate. In the group life, if for the group of volunteers is ok, after 6 months everyone should really try to communicate in French with the team.
Free time
Solidarités Jeunesses considers workcamps an experimentation of collective lifestyle. That is why volunteers will organize their free time in a way that it can fit to group expectations regarding budget, time and available leisure opportunities. These possibilities can be really diversified (regional tourism, local events, meeting inhabitants, green tourism, going to the beach etc.).
Accommodation
All long-term volunteers live in the village house, in rooms with maximum 4 people. They do daily activities together (cooking, cleaning, budget, excursions, etc.), with the help of permanent staff and the elected officials of the association who live in the vicinity. The house is located in a small street in Beauvoisin and is offering the space needed to live all together. The staff office is in the hosting house (staff only), with also a meeting and working room where volunteers and staff will work together a lot. In this shared room, volunteers have access to a computer with internet and a lot of supplies which they might need on daily life, for example to create manual stuff or to print important documents.
In the house volunteers can use a whole floor where you will find bedrooms, a laundry, two toilets and two bathrooms. This area is to be shared among volunteers, at your arrival the staff will propose you some example of organization, but the group will decide most of the things. You will stay in rooms of 2 to 4 people. You will share your bedroom with other volunteers during the whole volunteering period.
The association has a pet, a cat called Shitty, we have noticed that volunteers love to have the pet with them because it really helps to feel like home!
Για να κάνετε αίτηση, αποστείλτε το Application Form, το βιογραφικό σας και ένα project-related motivation letter στα αγγλικά στην Eve στο Αυτή η διεύθυνση ηλεκτρονικού ταχυδρομείου προστατεύεται από τους αυτοματισμούς αποστολέων ανεπιθύμητων μηνυμάτων. Χρειάζεται να ενεργοποιήσετε τη JavaScript για να μπορέσετε να τη δείτε. γράφοντας "Application, EVS REV 2018/2019 – Όνομα ΕΠΌΝΥΜΟ" στο θέμα του μηνύματος ηλεκτρονικού ταχυδρομείου, μέχρι την Δευτέρα, 23 Ιουλίου 2018.
ΠΡΟΣΟΧΗ!!! Στην αίτηση, μην ξεχάσετε να αναφέρετε στο email ότι η ΕΛΙΞ είναι η οργάνωσης αποστολής σας (sending organization). Μην ξεχάσετε τα παραπάνω emails να τα κοινοποιήσετε (Cc:) στην ΕΛΙΞ στο email μας Αυτή η διεύθυνση ηλεκτρονικού ταχυδρομείου προστατεύεται από τους αυτοματισμούς αποστολέων ανεπιθύμητων μηνυμάτων. Χρειάζεται να ενεργοποιήσετε τη JavaScript για να μπορέσετε να τη δείτε. ώστε να μπορέσουμε να παρακολουθήσουμε τις αιτήσεις σας.