Σε συνεργασία με την οργάνωση Fundacja Internationaler Bund Polska, η ΕΛΙΞ σας προτείνει ένα εκπαιδευτικό και κοινωνικό πρόγραμμα EVS μεγάλης διάρκειας, με θέμα την ενδυνάμωση παιδιών και νέων με αναπηρίες.
Το πρόγραμμα, με τίτλο "Dive into Heritage", θα λάβει χώρα στην Πολωνία στην Κρακοβία και στην πόλη Waganowice για την περίοδο Σεπτεμβρίου 2018 έως Ιουνίου 2019.
Προθεσμία Υποβολής Αιτήσεων: Δευτέρα, 20 Αυγούστου 2018!
Λεπτομερώς
Project Dates: 01/09/2018 - 30/06/2019
ABOUT THE PROJECT
The project EVS "Dive into Heritage" will take place in Kracow and will last 10 months – from September 2018 until June 2019. Four volunteers from different countries and cultural backgrounds, such as Germany, France, Turkey and Belgium, are already chosen to take part in the project. Our volunteers are young people aged 18 to 30.
We will collaborate with our stable hosting partner, the Integrational Complex School in Waganowice (one hour from Krakow) which will work with 2 volunteers. Apart from regular work in this institution, volunteers will have the chance to participate in workshops on cultural awareness, in cultural events and trips, as well as in meetings with minorities and seniors. Polish classes, group evaluations and project working meetings will take place in the Foundation's office or in some nice places in the city center of Krakow.
The main subject of the project is cultural heritage and its potential, on the one hand, for creating a feeling of belonging to the European cultural circle, and on the other hand, for maintaining the uniqueness and richness of particular cultures of each nation.
Another important theme of this EVS project is the promotion of cultural diversity, supported by volunteers' diverse origins.
PROJECT OBJECTIVES
1) Developing awareness of the importance of cultural heritage at different levels (personal, national, regional, and European.) Volunteers will learn to recognize the richness of culture that surrounds them; to respect the elements of their own culture and of other cultures; and to take responsibility for protection, maintenance and transmission of cultural heritage to next generations. They will understand what are the factors which shape culture and they will see the place of dialogue with "others" in this process. Volunteers will have the chance to present their culture to Polish children and young people. Volunteers and students will learn from each other and will find common features and cultural differences which will help them to develop an attitude of mutual respect, acceptance and tolerance.
2) Sensitizing to disadvantage and minority groups in society. Volunteers will work in a special school with integration classes which will develop their empathy, alternative ways of communication and sensitivity for disabled people's needs. Encounters with minorities will help them to reflect on the place of minorities in cultural processes. Meetings with seniors will teach them the gratitude for maintaining cultural heritage and will give them a chance to reflect on their responsibility for transmitting it to future generations.
3) Developing professional competences and increasing the attractiveness of project participants in the labor market. Development and enhancement of participants' social and cultural competences will increase their attractiveness in the labour market. Their participation in the project will enable them to learn the basics of the Polish language and to improve their English language skills. By working in small groups, they will gain important teamwork skills. They will work in an international environment in a completely new place which will affect their personal development. Additionally, through various activities and mini-projects organized in educational institutions, volunteers will understand the importance of non-formal education and intercultural learning and will be aware that learning is a continuous, life-long process.
RECRUITMENT PROCESS
1st step: Please fill the application form (https://form.jotformeu.com/81004835700346)
2nd step: Skype interview. We will contact only chosen candidates
HOSTING ORGANIZATION
Zespół Szkół in Waganowice (Integrational School in Waganowice) More info: http://europa.eu/youth/volunteering/organisation/926036885_en
Organization description: The School in Waganowice includes Pre-school unit, Public Primary School, Public Middle School and Special Vocational School for Future Employment. All departments are focused on integration.
Furthermore, some special classes are launched. For pupils with disabilities we organize early support and for students with deep disability we provide educational and rehabilitation classes at home, taking into consideration their contact with their peers at school. About 200 students (including 70 disabled) attend this seemingly small rural school. Age group: 5 - 24.
Volunteer's activities will be adjusted to one's profiles and fields of interest, thus the project will result in high satisfaction of achieved learning outcomes. During the project volunteers will acknowledge various methods of therapy and work with disabled people; they will gain practical experience in daily assistance of disabled in the hosting organizations; they will implement their own projects and will significantly increase their cross-cultural competences. Volunteers will be helping in educational processes under the supervision of teachers; usually our volunteers help in feeding our disabled students; support them during lessons and activities; help teachers to prepare lessons and educational materials; and care for order and cleanness in the school.
VOLUNTEER'S PROFILE
Experience in work with children and youth will be an additional asset, however it is not compulsory. Good communication skills are also an asset, because the project is based on communication with other people. All creative skills - artistic or motor skills – can enrich the project.
Due to the nature of the target group and to the special focus on work with children with disabilities, volunteer should not be afraid of disabled youth and of their reactions.
Please note: School is not in Krakow, volunteer will travel by bus to the different town (more or less 1 hour one away from Krakow).
INFORMATION ABOUT LIVING CONDITIONS AND SUPPORT
Accommodation
a) Volunteer will be accommodated in a room in a rented flat (in most cases shared with another volunteer of the same sex) with access to kitchen and bathroom.
b) Volunteers will share a flat together, they usually have double rooms.
c) Flats are furnished and equipped with pillows, duvet covers, pillow cases and washing machine. d) Internet connection /Wi-Fi is not provided; however, it is possible to arrange it (prices vary from 15-30 PLN/monthly per person).
Practical arrangements (working hours, days off, holidays)
- Each volunteer will work from Monday to Friday, 30 hours per week, that is, no longer than 6 hours a day, usually from 9 a.m. to 3 p.m.
- Volunteers will have 2 days off per month, altogether 20 days throughout the ten-month project. These free days can be taken monthly or all together for a bigger holiday, but in any case, this has to be discussed and agreed on with the hosting and coordinating organizations. Volunteers have to inform their hosting and coordinating organization about their whereabouts (also in case of health problems/sicknesses).
- Polish holidays are also free for the volunteer if there are no activities in the hosting organization.
- Food: Volunteers will receive a monthly food allowance from the coordinating institution (around ~350 PLN) and there may be a possibility to eat meals in the host institution. Volunteers have to do grocery shopping and cook for themselves, or eat out (more expensive option).
- Pocket money: Volunteer will also receive some pocket money every month - 120 euro (in Polish zlotys PLN). Money will be transferred every month to volunteers.
- Local transport: Volunteer will be provided with monthly ticket for trams and buses in Krakow (including transfers from the workplace to the residence, the whole city, night buses).
- Linguistic support: it will be arranged by the coordinating institution. The course will be held by a professional teacher of Polish as a foreign language. The duration of the course depends on the length of the project. As the coordinating organization, we will provide other opportunities to practice Polish (tandem meetings etc.). Besides regular classes volunteer will be obligated to fill up a test on OLS platform (system provided by European Commission) at the beginning and at the end of the project activity.
- YouthCard: It is a special edition card dedicated to people who participate in European Voluntary Service. It gives an opportunity to travel/ try out new things – all this the cheapest possible way. The card has to be given to all volunteers up to the age of 30 and is valid for one year (or until the last day before volunteer's 31st birthday.
- Bank account: We open a Polish bank account for every volunteer upon arrival and money (pocket money/food allowance) is transferred to this account.
- Weather in Poland/Krakow: since weather here can be quite unpredictable, in order to get the most of your Polish experience it is important to include both an umbrella and a pair of sunglasses, necessary equipment all year long, so warm clothes for winter time and some things for summer time.
- In autumn and spring, weather is often changeable – you are likely to enjoy moderately warm temperatures from April to June and from September to October, but it is also possible to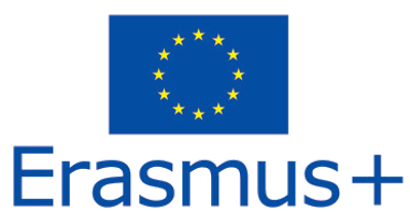 see snow in April or people wearing short-sleeves in October. The weather in Poland is also characterized by transitional periods between the four seasons of the year.
- Mentor: The coordinating organization provides the volunteer with a mentor who will help the volunteer to set learning goals and together they may evaluate them after the project has finished. The mentor can also help the volunteer in emergency situations, such as going to the doctor.
TRAVEL COST
The volunteer will receive the reimbursement for his/her travel expenses. The travel budget for a round trip depends on the distance between the sending organization and the Internationaler Bund Polska in Kraków, Poland, according to distance calculator (http://ec.europa.eu/programmes/erasmus-plus/resources/distance-calculator). For Greece the distance is between 500 and 1999 km, so it corresponds to a maximum budget of 275 euro for a round trip to and from Poland.
HOW TO APPLY
We ask each candidate to fill in the online application form (https://form.jotformeu.com/81004835700346).
Please inform ELIX – Conservation Volunteers Greece about your application by sending an email to Αυτή η διεύθυνση ηλεκτρονικού ταχυδρομείου προστατεύεται από τους αυτοματισμούς αποστολέων ανεπιθύμητων μηνυμάτων. Χρειάζεται να ενεργοποιήσετε τη JavaScript για να μπορέσετε να τη δείτε.. In the title please write: EVS "Dive into Heritage" 2018 – Name SURNAME inorder to can support your application.
Application DEADLINE for all candidates is 20th August!